SEATTLE SOUTHSIDE REGIONAL TOURISM AUTHORITY
YAKIMA VALLEY TOURISM

STATE OF WASHINGTON TOURISM

PUBLIC RELATIONS ACCOUNT COORDINATOR
CONTENT CREATOR NETWORK MANAGER
— DATES
JULY 2021-SEPTEMBER 2022
First big boy job! During my time at GreenRubino, I dived into the core fundamentals of media relations, pitching, press releases and influencer marketing across several clients at one time throughout tourism, hospitality and entertainment industries. I supported media previews, grand opening events, influencer visits and more. I was also given the opportunity to launch and manage the Content Creator Network.

○ Cision, Dovetale, Critical Mention and Coveragebook.
○ Launch, grow and manage the Content Creator Network - seeking and discovering high quality content creators/influencers within the region.
○
Worked in partnership with Seattle hip hop legend, Macklemore to host a grand opening event for Five Iron Golf in Capitol Hill.
○
Secured client pieces in local, regional, national and international media publications such as Seattle Times, USA Today, New York Times, Boston Globe, Washington Post and more.
PAID CONTENT CREATOR PARTNERSHIPS

"Washington Tourism Alliance Names GreenRubino as Public Relations Agency"
September 15, 2021

Tasked with leading media relations and destination publicity efforts, GreenRubino will work to attract out-of-state visitors that will generate economic impact for the state of Washington
SEATTLE – The 
Washington Tourism Alliance
 (WTA), a nonprofit organization with the purpose of advocating, promoting, developing and sustaining destination tourism marketing for Washington State, has selected award-winning creative marketing and public relations agency 
GreenRubino
 as its PR partner after a competitive RFP process. The WTA will work with GreenRubino to execute a strategic travel publicity program that includes media relations, crisis communications, and media missions and events in designated domestic markets.
"Statewide Launch of TREAD Map App Planned for Spring 2022"
The one-stop resource propelled by recreationists and land management agencies will help manage recreational flow and provide real-time travel advisories for State of Washington visitors
SEATTLE (February 15, 2022) State of Washington Tourism, in partnership with TREAD (Trails, Recreation, Education, Advocacy, and Development) and Dharma Maps, plans to make its robust location-based app available for public use across Washington this spring, in time for the warm-weather recreation and travel season.
STORY IDEAS PRESS RESOURCE KIT DRAFTED AND COMPILED

TOP REASONS TO VISIT THE STATE OF WASHINGTON IN 2022

11 Best Small Towns in Washington — From the Mountains to the Coast
From Bavarian-inspired mountain towns to charming coastal escapes, Washington is rife with small towns worth exploring.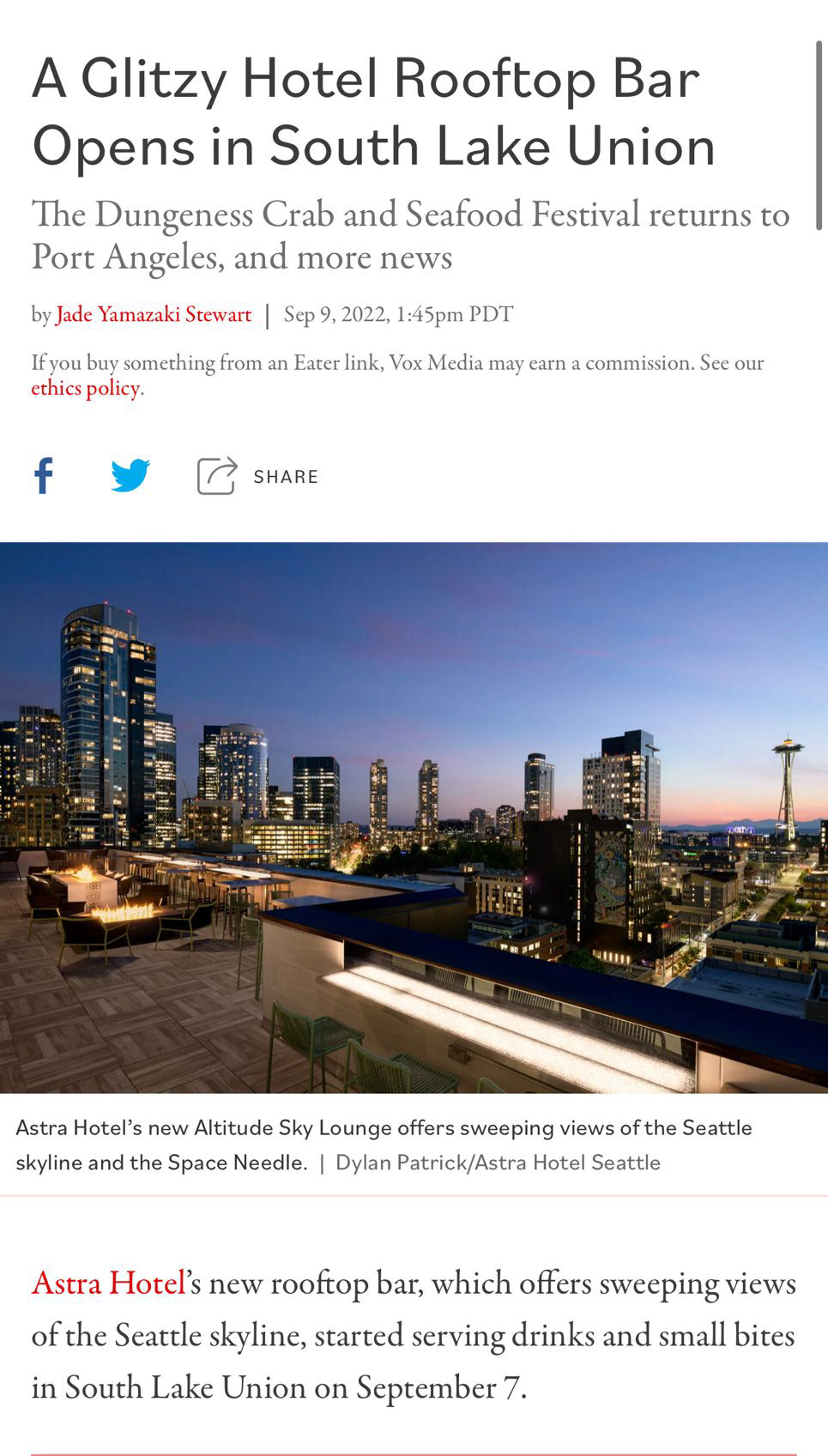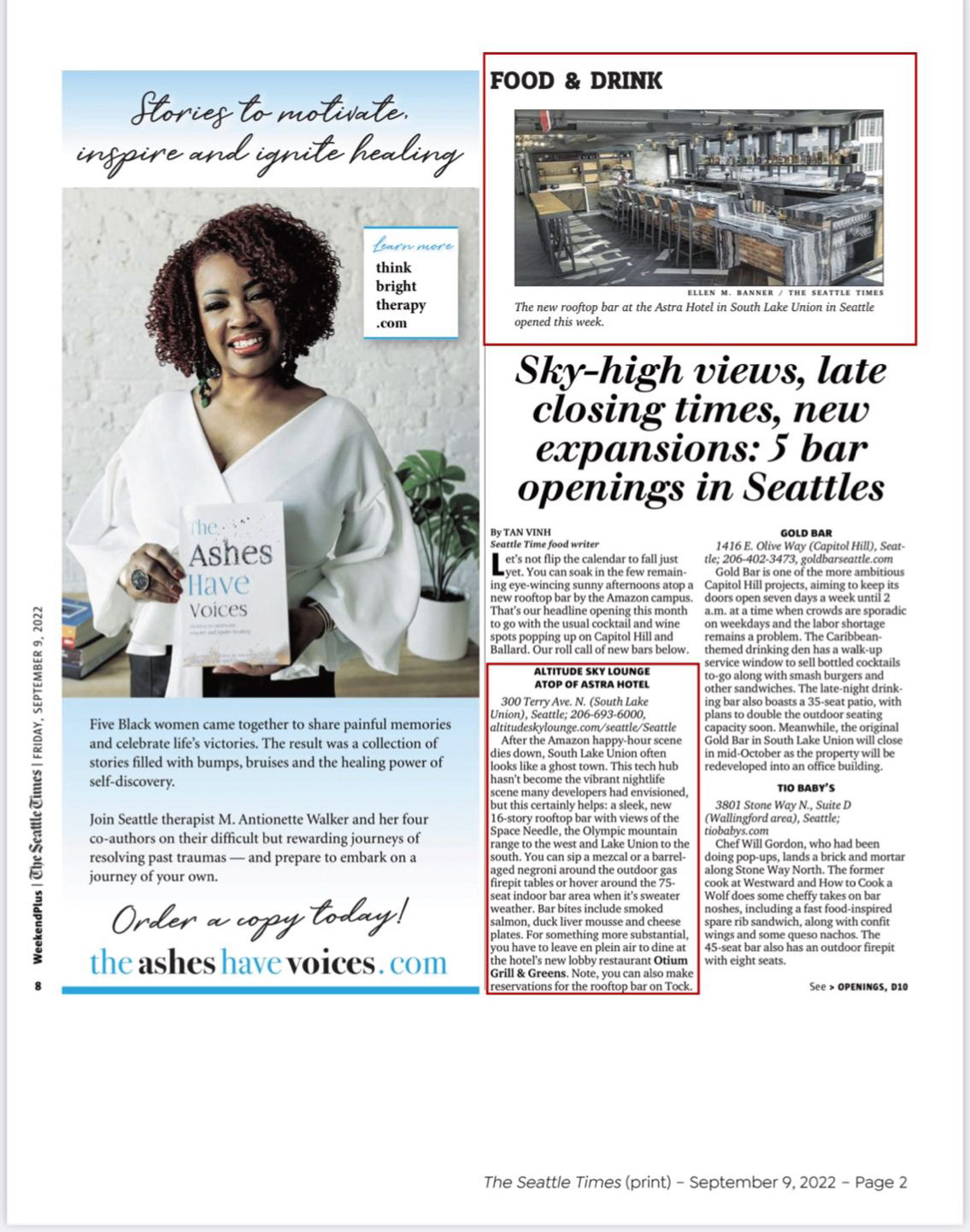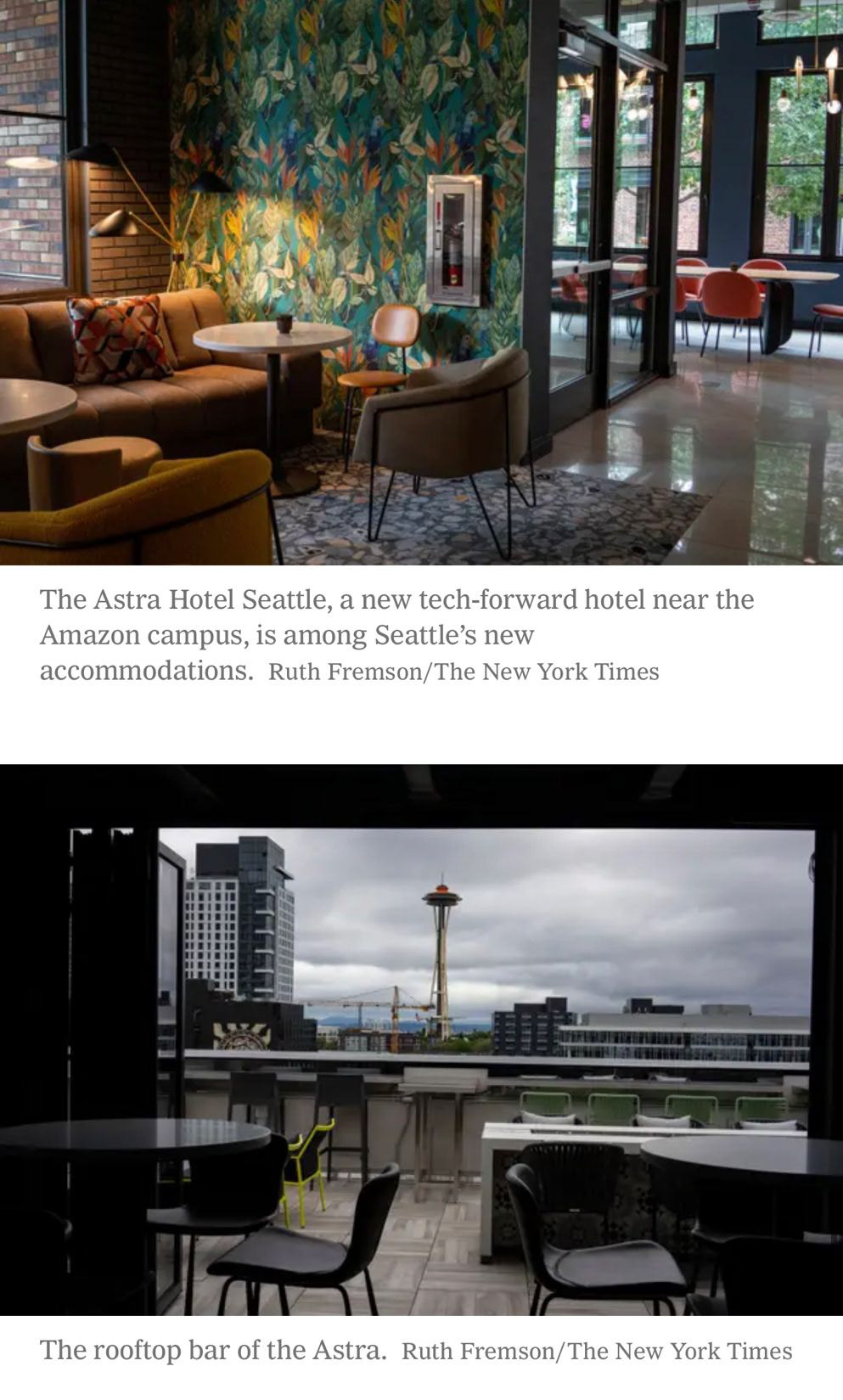 ALTITUDE SKY LOUNGE MEDIA OPENING PREVIEW